Nuvo Iron
Regular price
Sale price
$54.99
Unit price
per
Sale
Sold out
The elegance and functionality of a Nuvo Iron gate insert is an easy way to elevate your outdoor space.
The stunning pattern of an ACW54 adds style while its tough, cast aluminum construction adds strength to any gate, fence, or privacy wall. Add one to new or existing features to refresh your space today.
On top of its window-like visibility and versatile design, all hardware required for installation (along with an Allen key) is included. This makes the already-easy installation process even more simple. Whether you're a busy contractor or a DIYer looking for an easy backyard upgrade, this insert will be perfect for you.
Ultimately, the features of our inserts make it easy for you to be creative and use them as a design centre point that defines and transforms any project in your outdoor environment.
FEATURES
SIZE |

 

15″ x 15″ square/diamond fence and gate insert

MATERIAL & FINISH |

 

This long lasting gate insert is made from cast aluminum and features a powder coated, satin finish
DESIGN |

 

It features an elegant and contemporary simple square-framed design pattern, which adds style to any gate, fence, or privacy wall
PERFECT PROJECT ADDITION |

 

Can be added to new or existing features
PICTURE PERFECT | Pre-drilled holes and continuous two-piece framework allow for a picture frame finish on both sides and adds strength to any gate or section of fence. 
VERSATILITY | Able to be used vertically, horizontally, or diagonally to create a custom design 
VISIBILITY |

 

Its window-like visibility adds security to any gate or section of fence and makes a perfect

 pet window to prevent your furry friend from barking at everyone who passes by

MIX N' MATCH | Mix and match different insert designs into various spaces in your outdoor environment or hang as a decorative element on indoor or outdoor walls
WHAT'S INCLUDED |

 

We include an Allen key for hardware installation, as well as two hardware sizes to allow for installation on multiple thicknesses of material
STYLE | Simple yet alluring features make it the perfect design centre point for your project and outdoor space.
MORE INFORMATION
UV-Protected | prevents fading and discolouring caused by the sun's harsh rays
Rust-Resistant | its durable aluminum construction and powder coated finish prevent peeling and blistering
Weather Protected | designed to last through North America's harshest conditions
Compatible materials include wood, vinyl, composite, and fiberglass
Ideal for moderate to high traffic use
Ideal for contractors and DIYers
Novice to moderate skill set required for installation
The packaging serves as a quick and easy installation template. Whether it be wood, vinyl, or composite materials, simply trace the dotted lines and cut.
Installation video available online. Visit www.nuvoiron.com
Estimated installation time: 15 minutes
Gate inserts clean easily with soap and water, making maintenance simple
Prior to construction, check with your local municipality for building code requirements in your area.
Perfect for residential, commercial, and industrial use
Materials and packaging are fully recyclable
Limited one (1) year warranty.
INSTRUCTIONS
Shipping Policy
Share
View full details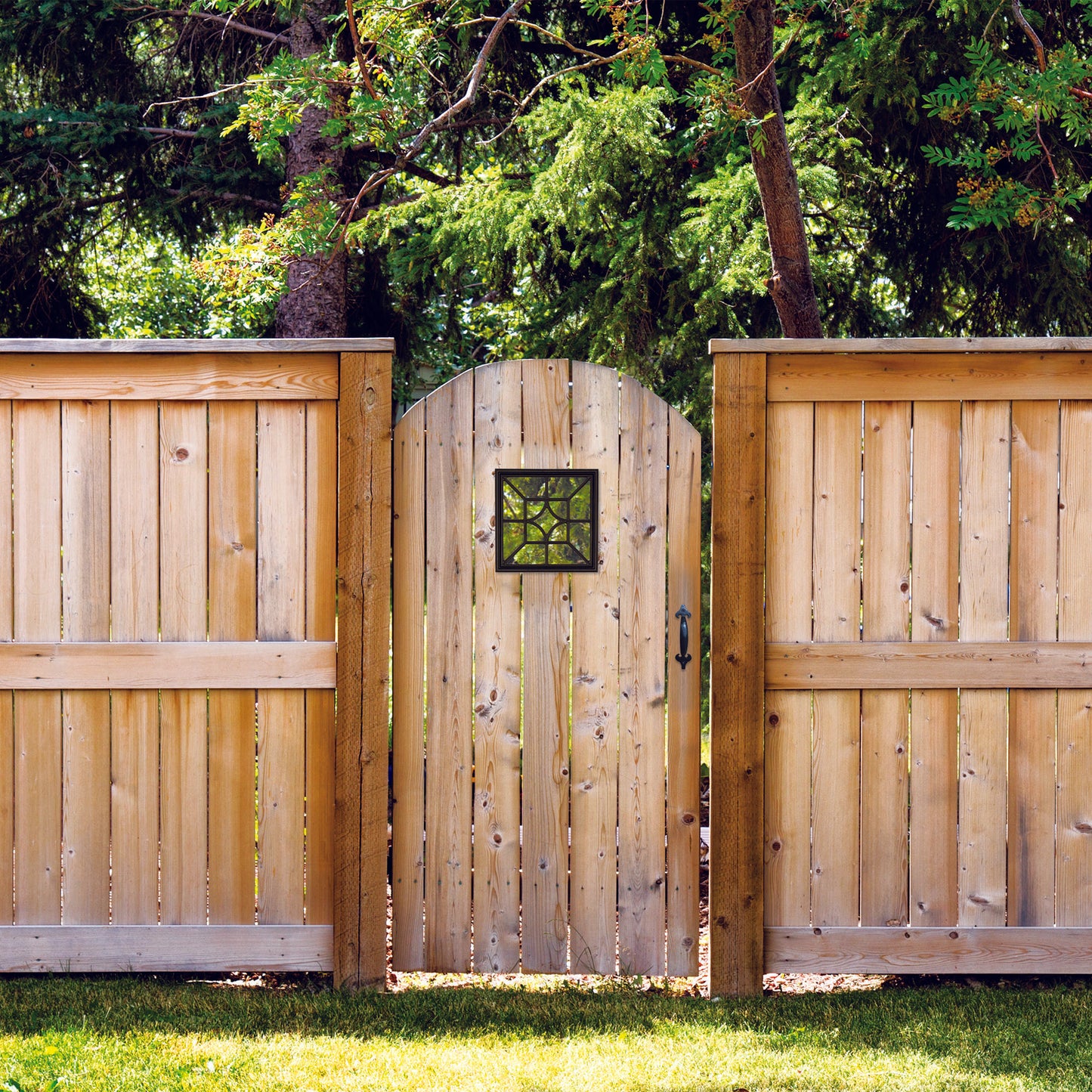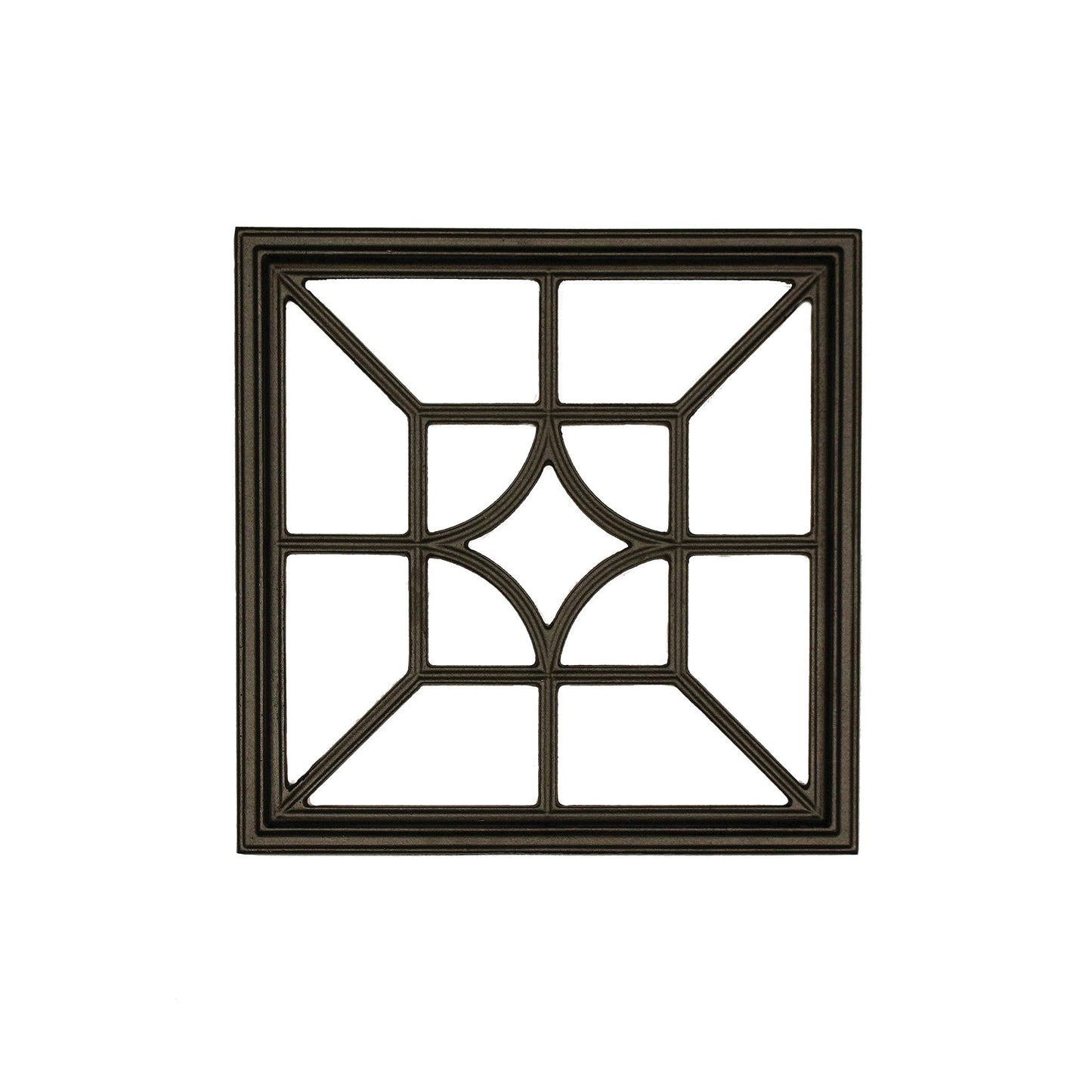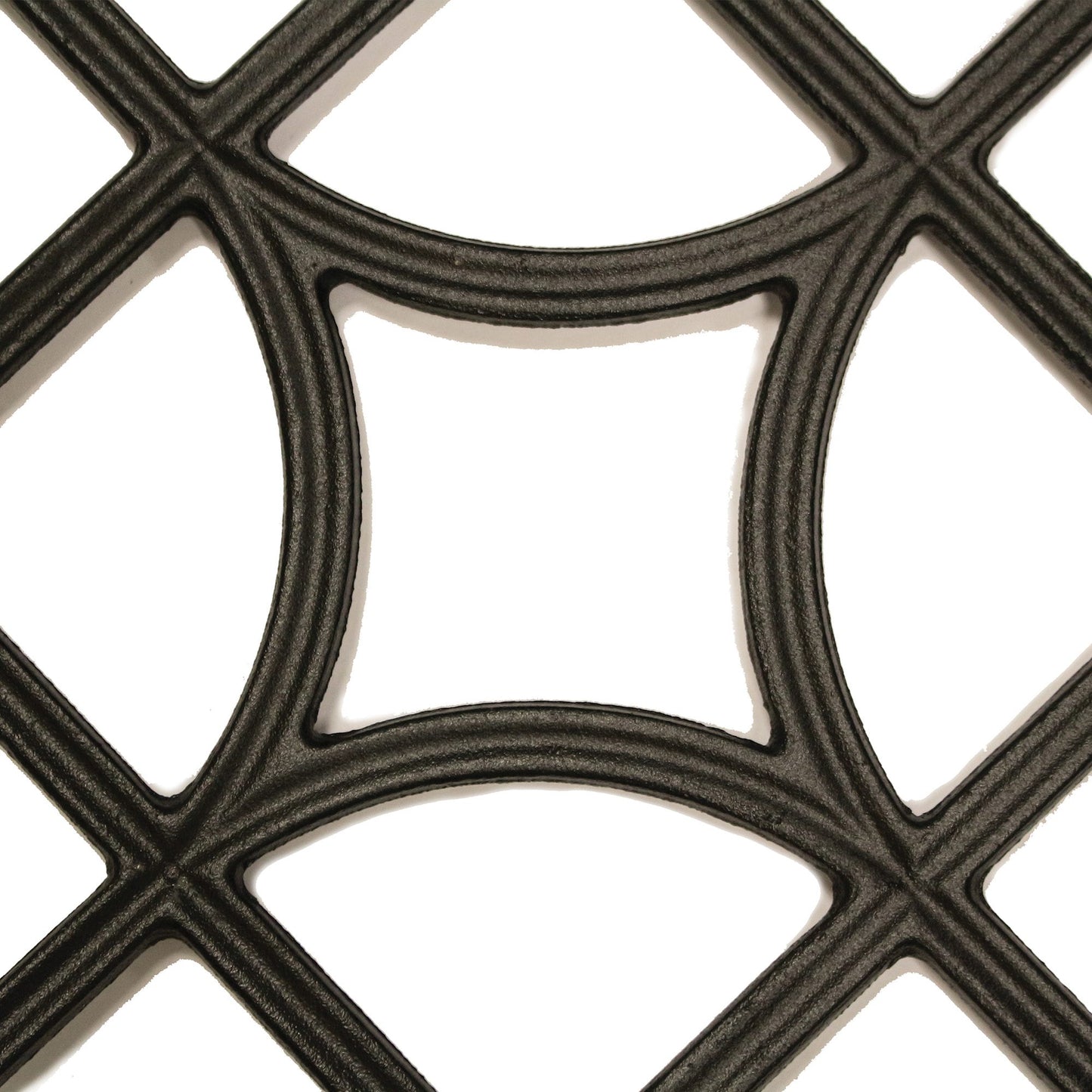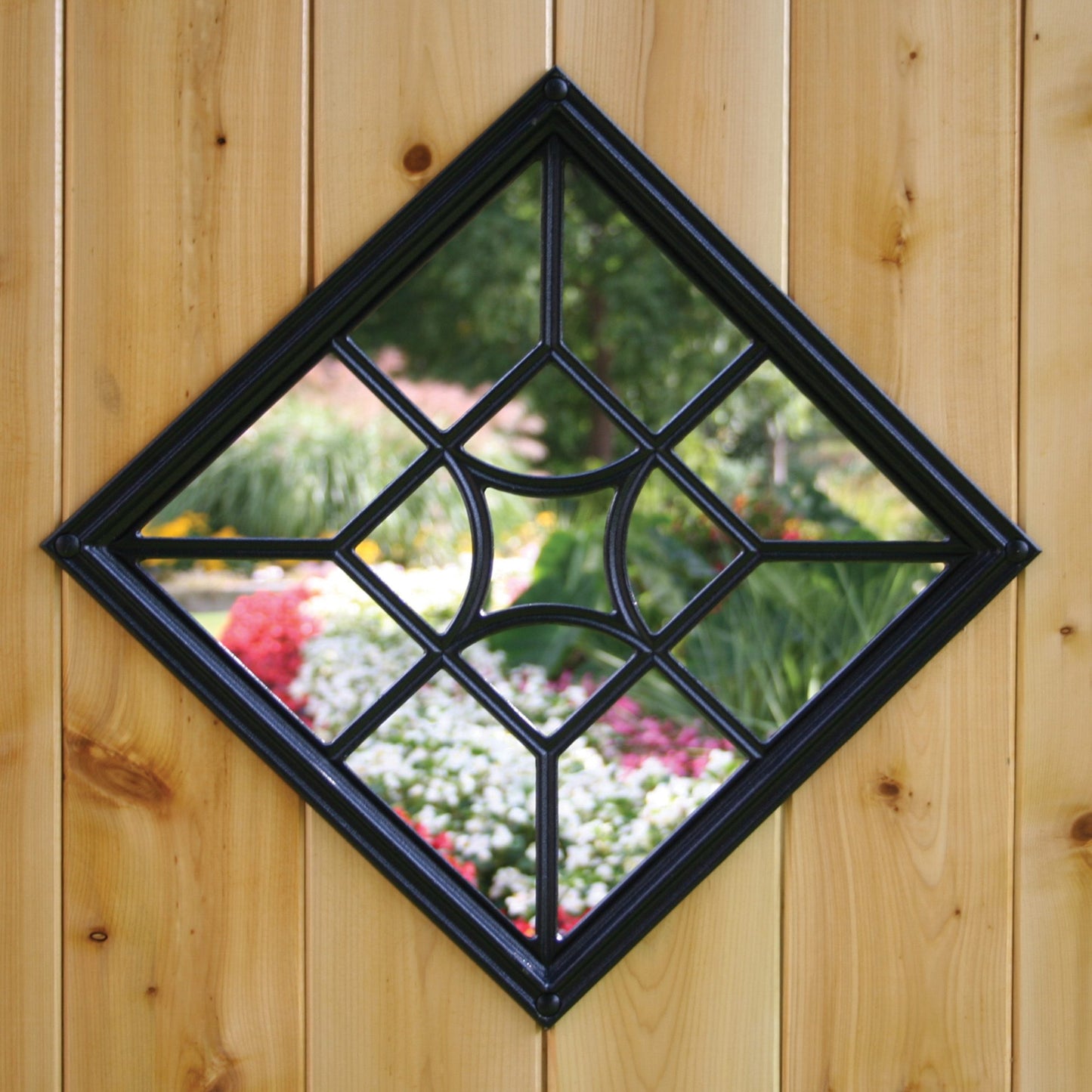 Shipping Policy
The Composite Decking Company Shipping Policy
All decking orders ship using using large flatbed trucks in order to ensure that the product arrives to your home or jobsite in the best condition possible. Hardware only orders ship via a courier company such as Fedex, UPS etc. When both decking and hardware is ordered they are delivered together and the "Large Flatbed Shipping" charge will apply. 
All orders are initially processed within 1-2 business days.
We aim to deliver your order within 5-10 business days of it being placed. This is subject to product availability, and other factors beyond our control. Once your order has been coordinated you will receive an email to setup the specific delivery date.  If you require your product more quickly we do offer a "pickup" option (see details below).  All deliveries are curbside/driveway.

Shipping Rates:
Large Flatbed Shipping
Zone 1 (Up to 180km radius from the manufacturing plant in Brantford, Ontario - Ontario addresses only) 
$199 - Orders from $0-$2,499 (before tax)
$149 - Orders from $2,500 -$9,999 (before tax)
$99 - Orders from $10,000 - $19,999 (before tax)
FREE Shipping - Orders over $20,000 (before tax)
Zone 2 (Over 180km and up to a maximum of 320km radius from the manufacturing plant in Brantford, Ontario - Ontario addresses only)
$699 - Orders from $0-$2,499 (before tax)
$599 - Orders from $2,500 -$9,999 (before tax)
$499 - Orders from $10,000 - $19,999 (before tax)
$199 - Orders over $20,000 (before tax)
**Please contact info@compositedeckcompany.com for a custom quote for locations within Ontario, that are not automatically calculated at the checkout page**
Flat Rate Courier Shipping (Only select deck railing, hardware, and accessory items can be shipped via courier - Ontario Only)
Ontario Postal Codes
$15.00 - Orders from $0 - $75.00 (before tax)
Free Shipping - Orders over $75.00 (before tax)
No Charge Pick-Up Available
We offer a no charge pick-up option at our manufacturer in Brantford, Ontario.  Choose "Pick-Up" at checkout and we'll coordinate a time that works best for you (within our manufacturers operating hours).  Pickup orders typically take a minimum of 2-3 business days to coordinate.  You will receive an email confirmation when your order is available for pickup.
Note
Orders can be cancelled and/or revised up to 24 hours after being placed. After 24 hours orders cannot be modified.
Please see our "Refund Policy" page for details on returns, defective material etc.
What Our Past Clients Have To Say
High Quality and Locally Made

"I have been working with the Tru North and Clubhouse products for awhile now and having 2 excellent decking products made here in Ontario is great....They really stand behind their products and my clients have been thrilled with their decks."

Easy To Install

"Between their clubhouse and trunorth product lines, trunorth decking offers beautiful, long lasting products that, speaking as an installer, are very easy to work with. I'd recommend these products to anyone!"

Handles Our Harsh Climate

"They are a Canadian manufacturer based in Brantford - another major factor in our decision....After a summer of intense sun and heat, a typical bone chilling Muskoka winter, and a quick spring power wash, the deck looks as good as when we first installed it."

Durable and Kid Friendly

"Very Happy with our TruNorth Deck. Great looks and low maintenance is why we chose this product that doesn't use any saw dust. Plus my kids don't get slivers like they do on wooden decks."
Learn about how to properly clean and care for your new deck
We want to make sure your deck continues to looks perfect all season long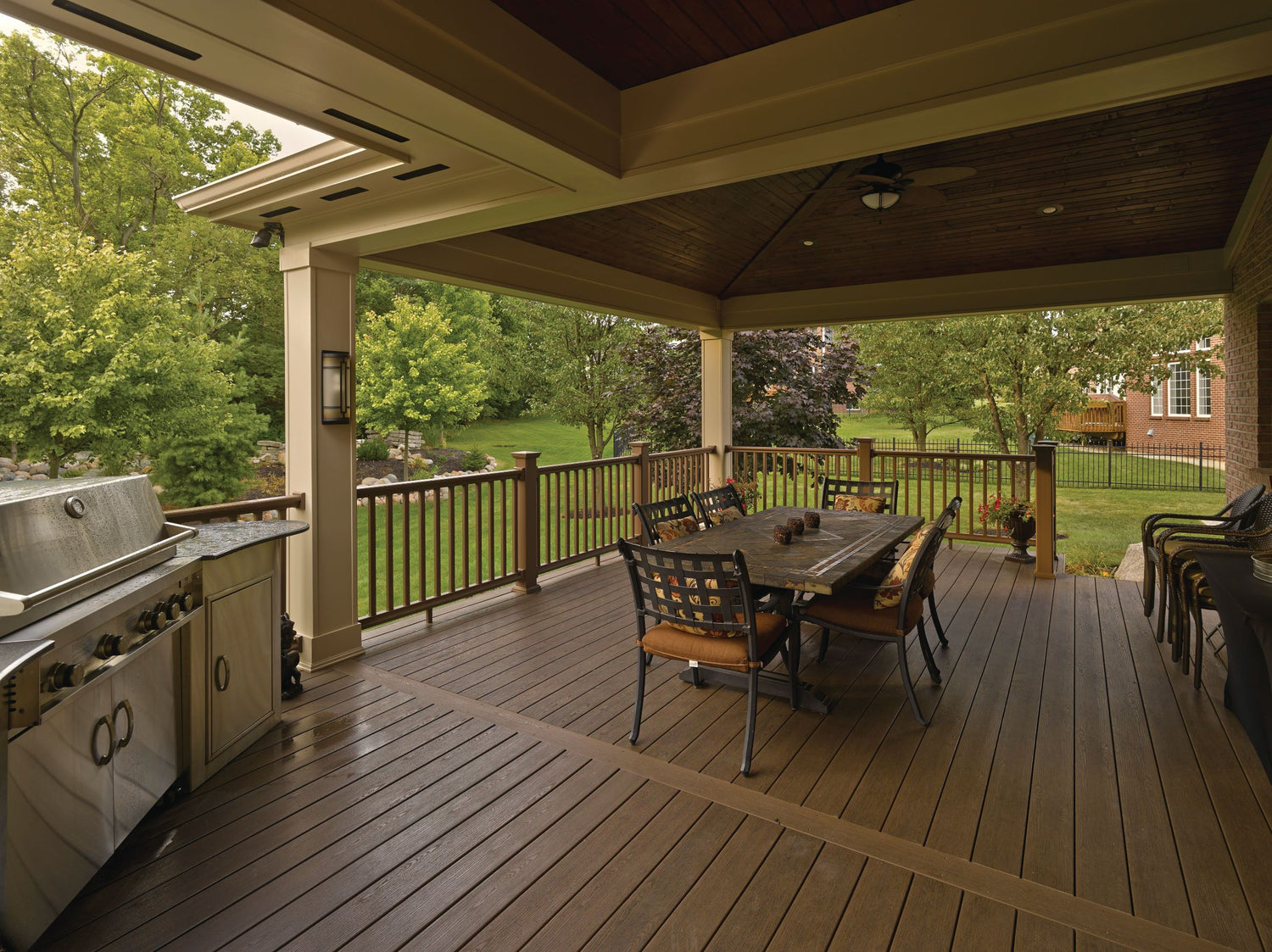 Storage
Store TruNorth Deck™ under a cover to ensure boards are clean when ready to install. If stored outdoors, they must be covered with a tarp designed for outside use. Products should be stored in a dry space with bottom supports equally spread apart. For long term storage, products should be banded together.
Clean & Care Info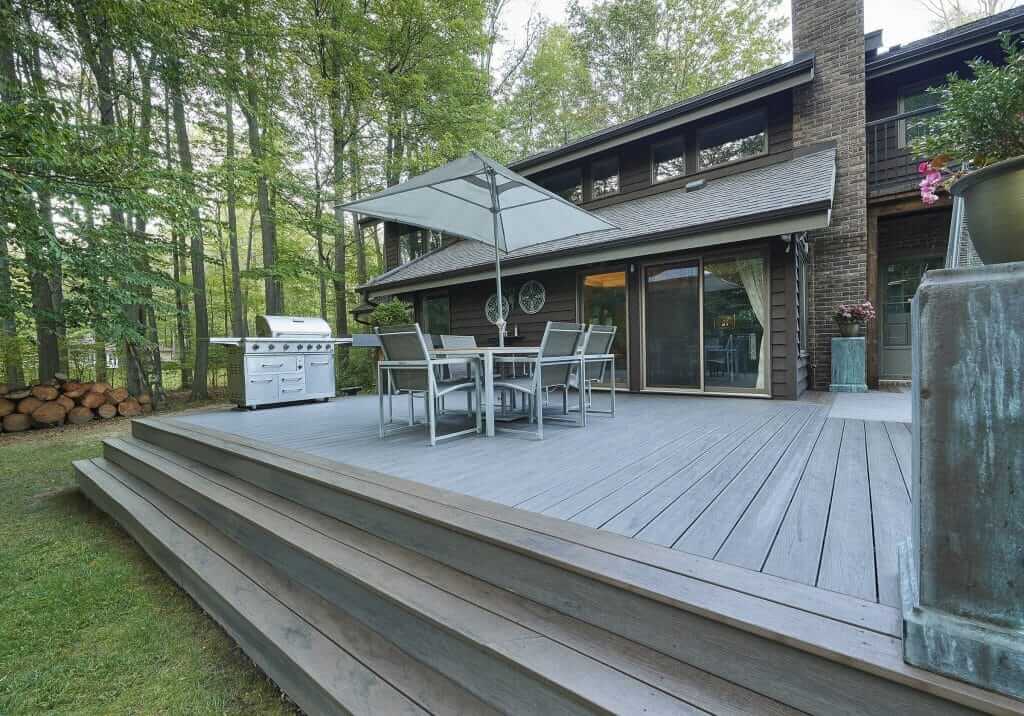 Basic Cleaning Recommendations
Although TND products are low maintenance, TND recommends periodic cleaning to help maintain the natural wood grain of the product. For best results power wash using dish soap detergent. The recommended maximum pressure is 1700 psi for TND decks. A fan tip nozzle must be used along with the proper cleaning product. Spray in the direction of the brush/grain pattern to avoid damaging the product. Use caution not to damage the material and always take the proper safety precautions when operating a power washer.
Clean & Care Info